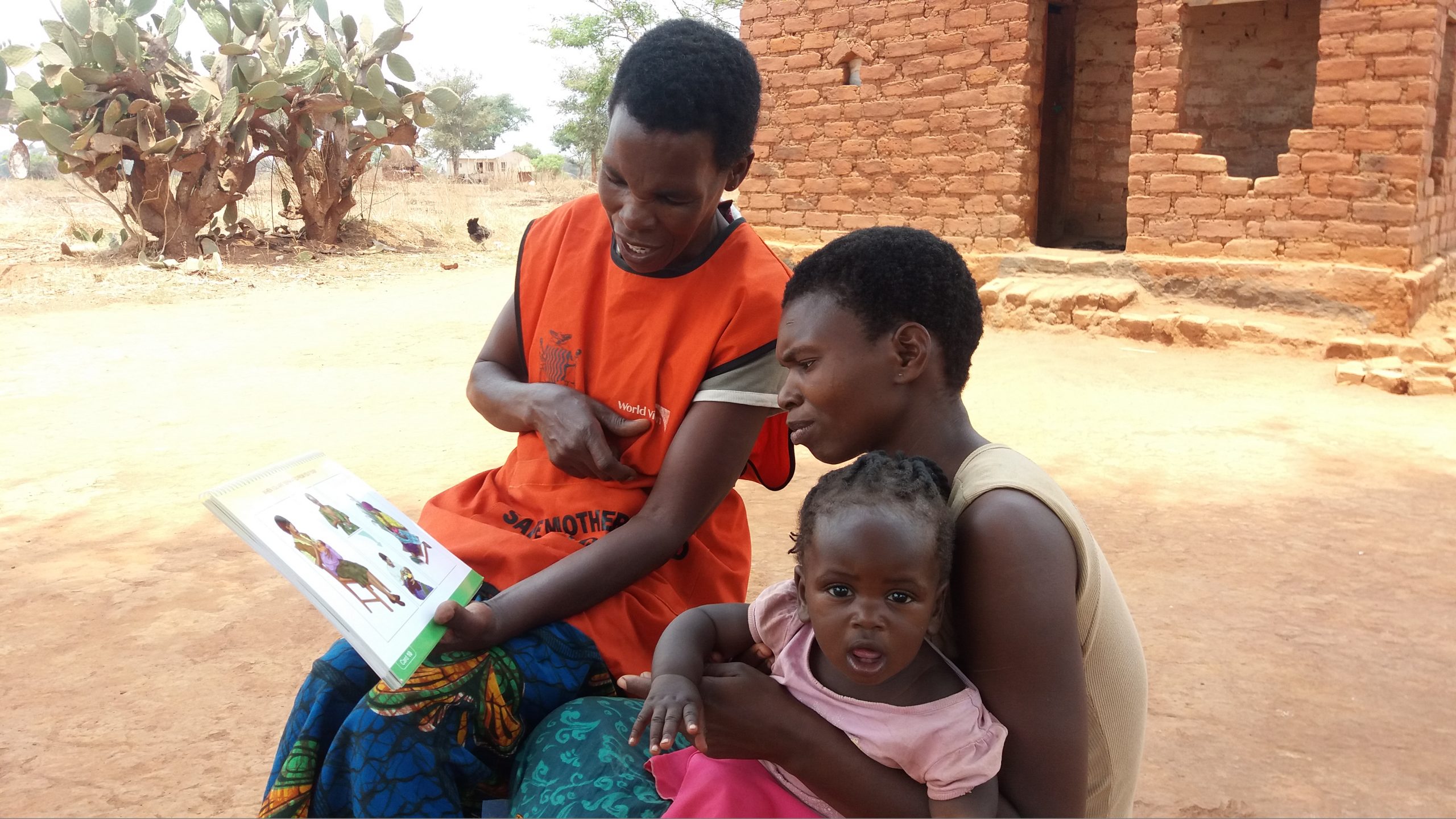 Wonder's Maternal Life Change Story
STORIES |
World Vision
Pregnancy is not a disease. Yet in many rural communities, preventable pregnancy-related mortality is a major problem. Frequent causes of mortality such as obstructed labor, sepsis, hemorrhage and high blood pressure are all preventable if labor and delivery takes place in a health facility providing high quality care.
Many women dream about expecting a baby and becoming a happy mother to their newborn. That was Wonder Mulenga's dream too. However, at 24 years old, Wonder had already experienced numerous maternal complications that frustrated her desire to become a mother; it didn't seem fair that she would need to risk her life to achieve her dream, while many women who live in better conditions don't need to fear childbirth.
Wonder and her husband Emmanuel are subsistence farmers in the Lwimba community of Zambia. Wonder was twice married previously, but both marriages ended due to the stress and disappointment of miscarriages. During her previous pregnancies, Wonder visited the health facility only once instead of the four recommended antenatal visits, as neither she nor her family understood the importance of regular ANC visits. The old water system that supplied the health facility did not provide a reliable supply of water, so the facility often smelled and was not a pleasant place to be. In addition, when Wonder had gone for her ANC visits, the toilets had been unusable—it was not a place she wanted to come back to for delivery.
Around the time of Wonder's second miscarriage, World Vision began working in the Lwimba area. World Vision's approach toward health facilities relies on bringing together both the WASH and Health sectors for improved coordination and results. World Vision worked with the district government to rehabilitate the water system to Lwimba hospital, ensuring water was piped directly to the delivery room and postnatal ward. Showers and toilets were installed for pregnant women to be able to use with privacy and dignity. World Vision staff worked with the Ministry of Health to provide mentors that trained health facility staff in Essential Newborn Care. Concurrently, health staff trained 26 Safe Motherhood Action Groups (SMAGs) on timed and targeted counseling (ttC), infant and young child feeding (IYCF) and the importance of exclusive breastfeeding. In this way, the SMAGs proactively worked with mothers in the community to share with them important knowledge around pregnancy and the early years of life and encouraged women to give birth in the newly renovated health facility. This multi-pronged approach of strengthening frontline health workers, the referral system, and the hospital infrastructure provides a better pathway to care than any individual effort would alone.
When Wonder become pregnant for the third time, the fear of losing her pregnancy was at the front of her mind. However, one community-based volunteer within her neighborhood by the name of Irene was recently trained as a SMAG and provided household dialogue and counseling to Wonder and her family. It was during this period that Wonder began to understand the importance of regular ANC checkups, adequate diet and rest during pregnancy, proper birth preparation and ways to identify danger signs in pregnancy.
"I didn't know what to do when I became pregnant because I was worried of losing the baby or even my marriage again" Wonder said. "Fortunately, the SMAG registered me and began to teach me about antenatal care when I was 5 months pregnant. Through the teachings from the SMAG, I learnt a lot of things which I didn't know during my previous pregnancies which I lost."
Wonder shared with Irene her distaste for the health facility, and the poor sanitary conditions she noticed during her previous pregnancies. Irene told her that the facility had been renovated and the quality of both the WASH infrastructure and training of the staff had improved drastically.
"Thanks to the teachings of the SMAG, I started attending antenatal clinic regularly with much support from my husband till the time I gave birth to Eva at the Lwimba hospital," said Wonder. Thanks to the improved quality of the health facility, Wonder gave birth to a vibrant baby girl without any complications or infections.
No women should need to be concerned with giving birth in a health facility that lacks water to keep the facility clean and hygienic or the proper bathing and sanitation facilities for women to clean themselves after delivery in a dignified manner. All mothers deserve a safe place to give birth, free from worry that her child may not survive due to poor sanitary conditions. A concerted effort by NGOs, working alongside government and local partners, can begin to accelerate progress on reducing newborn deaths by improving WASH in healthcare facilities. WASH is essential to prevent infection of newborns and babies and to ensure facilities can perform deliveries safely. By linking these interventions with the health sector through improved trainings of hospital staff and connections to the larger community health worker network, we believe that now is the time we will truly begin to see rapid change in maternal and newborn mortality.
Photo credit ©2019 World Vision/photo